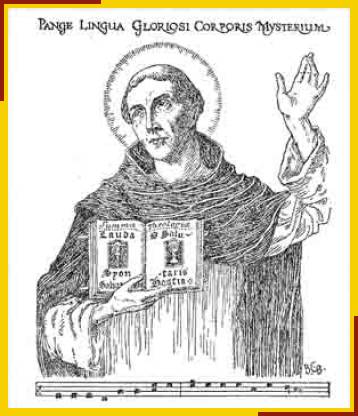 So our kids are young. You know we have three precious little ones five years old and younger. Look at the little ones' pictures
HERE
. BTW, did I tell you we are home schooling. We are so excited!
So, we want our kids to learn Latin. It is a beautiful language, romantic even, and will help them learn to grasp the English language so much better.
We prayfully choose
St. Thomas Aquinas Academy
for all of our homeschooling needs. Counseling with our Homeschooling Advisor, we have developed this plan of attack.
We will teach our children the Latin prayers. As I know this is obvious, but you have to start somewhere. They already know the traditional ones so we will just incorporate both. Just like the Church has formally been instructed to do. Hopefully they start implementing the Latin more.


We will slowly implement Latin into our family Rosary.

Can you see us doing this in pulblic?

Latin Music - Talk about creating an appreciation for something beautiful.

Formal Teaching

- We were advised to start around the fourth grade.
Purchase Lingua Angelica I - It's A Christian Latin Reading Course
What do think?
John Michael, you are waisting your time.
Wow, I wish we did that.
Good idea, but you're moving to slowly.
You're weird, where's the back button.
Have you really thought about trying out this idea.
I thought we were the only people doing this.
Leave a comment. How else will we know what you think. What will it hurt.?
St. Thomas Aquinas
, pray for us.